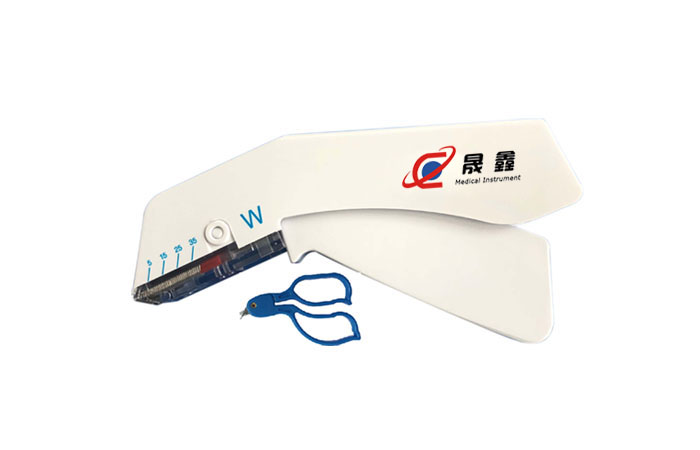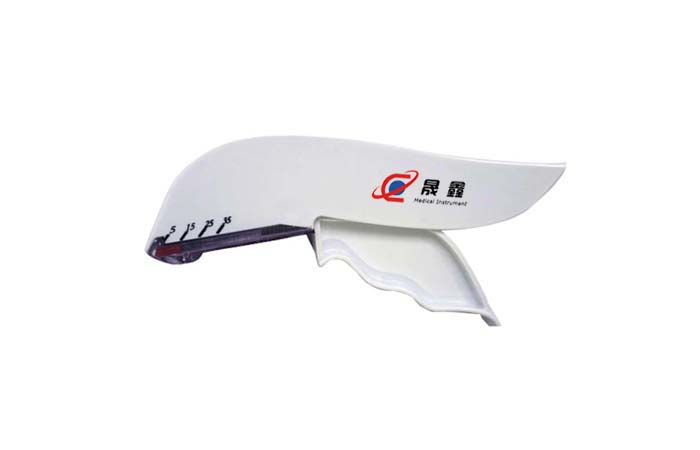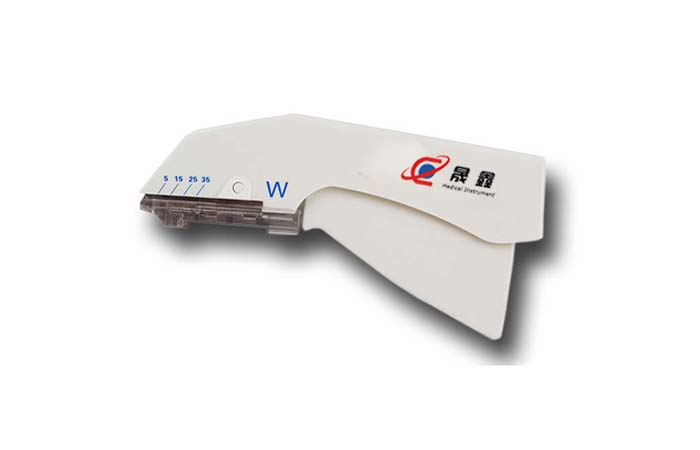 I. Product Description
Sterile Disposable skin stapler is a disposable equipment which applies to skin suture during general surgical operation, sardiothoracic surgery, plastic surgery, neurosurgery operation, gynecologic surgery, burn surgery, emergency operation and field rescue.
It can be used in operating room, delivery room, emergency department, outpatient surgery, and clinics.
II. Product Advantage
1. Simple and reasonable design, easy to operate
2. Small stitched wound, avoid injury to epidermal tissue again and good for wound healing
3. Smooth stitched wound and small scar after operation
4. Shorten time for operation and decrease the pain for patients
5. Disposable sterilized products, cheap and avoid the cross infection of many contagious diseases
III. External Structure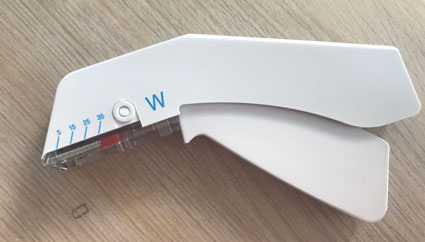 IV. Instructions for Use
1. Clean the trauma, hand the skin stapler.
2. Place the instrument nose gently onto the approximated tissue with the directional arrow at the middle of the incision.
3. Hold the adjusting handle until closure the nail to the the tissue.
4. Then release the handle , anti-clockwise lift the end of stapler, and exit the stapler on base of the suture point
V. Attention
1. The product is disposable. It can be used after open the sterilized packing. It is forbidden to use if the package is damaged.
2. The product is disposable and is sterilized by EO. The packing is sterile and sealed. There is "sterile" on the packing box and also on it. The date of sterilization and the caveat which said it is forbidden to use if the package is damaged are also on the packing box. Sterilization period of validity is three years.
3. This instruction is only for general introducing and it can not be the instruction of the operation. The operator should take correlative medical literature
4. Dispose the instrument after use.
VI. Storage
The product shall be stored in a well-ventilated room where no corrosive gases exist and relative humidity is not more than 80%.
VII. Specification Model & Manufacturer Contact Information
| | | | | | |
| --- | --- | --- | --- | --- | --- |
| Model | Diameter | Size | Tolerance | Staple Quantity | Closed Staple Height(mm) |
| HASPF-35W | 0.6 | 7.3×4.0 | ±0.6 | 35±3 | 4.0 |